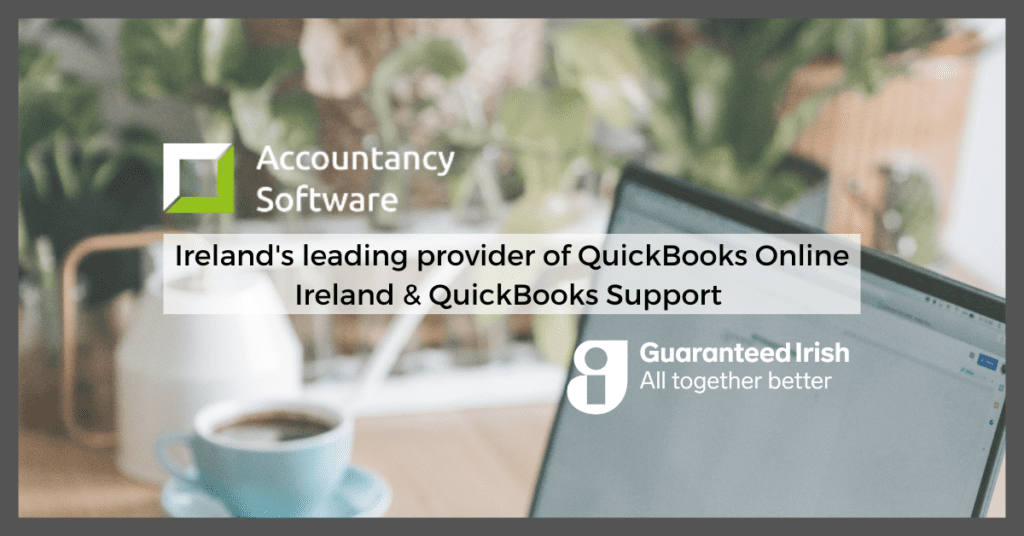 The Accountancy Software team is delighted to announce, that we have been awarded the Guaranteed Irish Membership. It is an honor to be a part of this network that works hard to support Irish Businesses.
What is Guaranteed Irish ?
The iconic Guaranteed Irish symbol is awarded to companies throughout Ireland that provide quality jobs, support local communities, and are committed to Irish provenance. The symbol helps consumers, as well as businesses, identify products and services that are #AllTogetherBetter choices from communities across Ireland.
Guaranteed Irish has been championing businesses in Ireland since 1974, and we are grateful to be welcomed into the community this year. At Accountancy Software we value supporting the community and shopping local very highly. Our technicians and accountants are based both in Dublin and Louth, and we are always expanding our network across the country.
We are excited about what this partnership will bring in the future. Guaranteed Irish supports its members through integrated communications campaigns, network events, business seminars and so much more.
For more information on how Guaranteed Irish educates consumers on the positive effects of supporting Guaranteed Irish approved companies, please visit their website.
How we support our local clients on a day to day basis
Accountancy Software offers a FREE consultation before any purchase. Get our expert advice on QuickBooks Online today! 
Accountancy Software also provides tailored training for its QuickBooks Online clients. Whether you have new staff or need a refresher on all things QBO, we are able to support you. Let us know what is required from the training session, and we will prepare accordingly. 
Through or blog and social media channels, we keep you up-to-date with updates to QuickBooks Online and provide additional self-guided learning material. 
Call us at 01 612 0821 or email info@accountancysoftware.ie to inquire about prices. The quickest way to contact us is by filling out the Contact Form!