What is small business sustainability and why are we talking about it?
Why you should think about sustainability
You're probably thinking you have enough on your plate to think about. While that is probably true, we want to show you that there are small but actionable steps you can take within your small business to work towards sustainability.
Let's start with the why:
Why work on small business sustainability
Meet your current customers: Studies have shown that shopping sustainably has become a priority for 49% of Irish consumers. If you close yourself to becoming more sustainable, you might just lose out on a large group of your customers.
Employees are looking at you: Recently, employees are more actively looking for climate action from their employers. A staggeringly low number of 31% of employees think that their employer is taking steps towards a better future. If you want to attract more motivated employees, you need to start taking steps towards your small business sustainability
Save energy: A recent publication of the SEAI has shown that businesses can save up to "30% by implementing energy efficiency measures".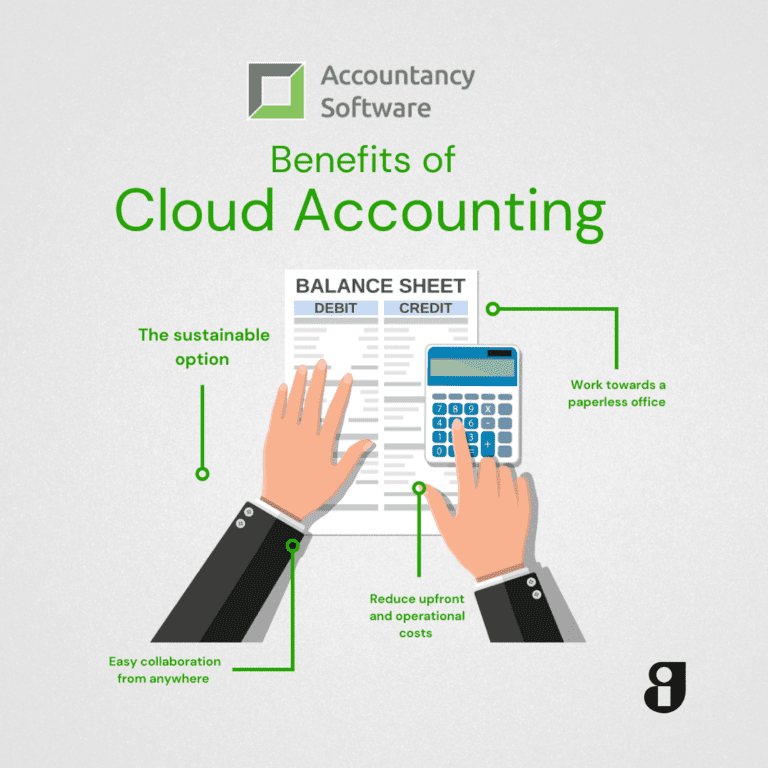 What actionable steps can you take?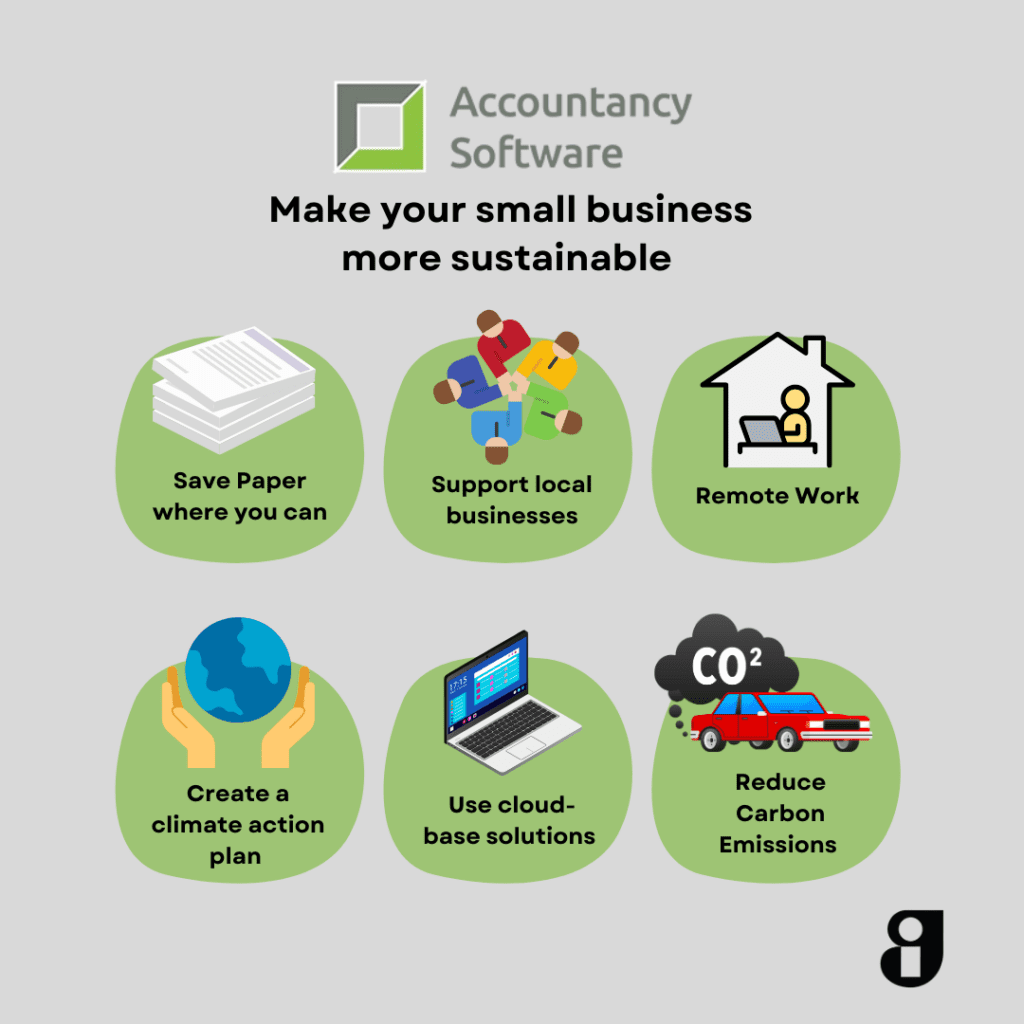 How to work on small business sustainability
Meet your current customer: Make sure your customers know about the steps you are taking. For example, if you used to offer services on-site but are now delivering this service over zoom, let them know how much you're reducing carob emissions by not taking the car. If you are offering a locally sourced product, make this part of the product history.
Employees are looking you: It's as simple as mentioning your climate action plan in a job interview. Tell the possible employee how you are planning on reducing energy over the next year. Let them know that you are joining networks to promote local businesses.
Save Energy: Switch to a cloud accounting solution. Research has shown that traditional hardware requires more energy than cloud-base solutions. This is a simple step to work towards your small business sustainability. 
How our small business offers sustainability
The team at Accountancy Software is aware of the challenges you are facing in making your small business sustainable. That is why we are committed to improving our product catalogue and helping your small business in it's sustainability journey.
Of course, this starts with QuickBooks Online. The brilliant thing about QuickBooks is that there are a number of third-party integrations that target other aspects of your small business that will help you save time, work more efficiently, and yes, be more sustainable.
Accountancy Software offers a FREE consultation before any purchase. Call us on 01 6120821 or email info@accountancysoftware.ie and we will suggest the best QuickBooks Online subscription and add on's for your business.