QuickBooks Advanced is a great choice if you are looking to get more out of QuickBooks Online!
This new plan offers a variety of additional features that will help you grow your business, work more efficiently and customise your workflow.
With up to 25 users, QuickBooks Advanced is ideal if your business is growing rapidly. The new task manager will allow you to track all your work in one place. Detailed lists of all tasks due today, overdue, or due in the near future will help you keep organised with the growing workload. A brilliant connection to the task manager is the new workflow feature. You can automate common tasks such as sending payment reminders or emailing invoices. To keep on top of your employees, this new feature also allows you to send reminders to your team members to complete specific tasks. With Custom Roles you can customise user access depending on their role in the business.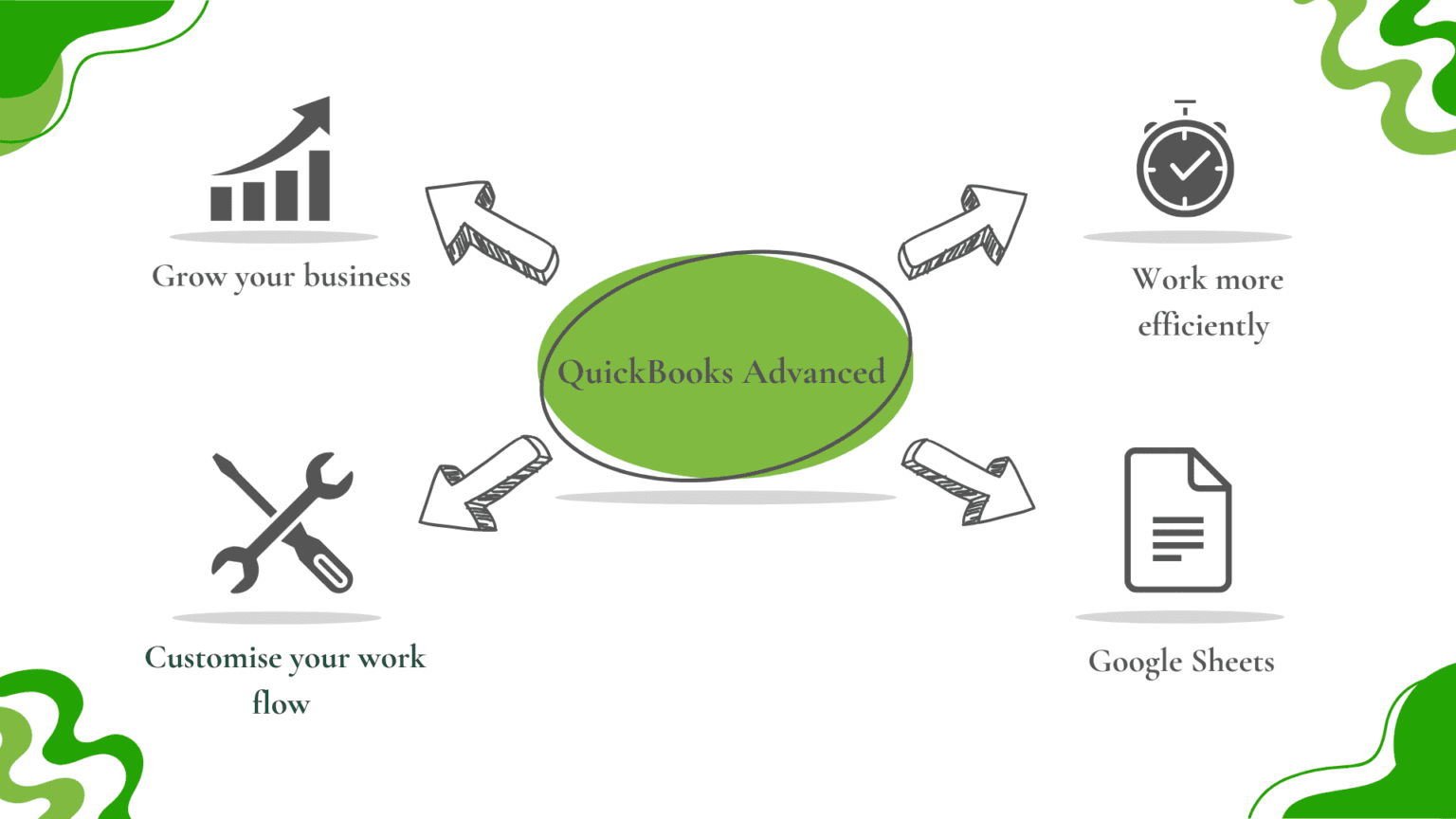 The QuickBooks Advanced plan also has a number or features that will customise your workflow. You can now build custom reports based on the data that you feel is most important to your business. This means you can get the exact insight you need to analyse the performance of your business. In the performance centre you will find essential reports and built-in charts, and you can create your own charts to track specific data to see how your business is growing.
Batch transactions are a great tool to save time. This new feature allows you to create several transactions at the same time. Additionally, you can import and send hundreds of invoices and expenses at the same time.
Lastly, QuickBooks Advanced allows you to restore and back up your data! Backups can even be scheduled regularly if you want.
You are not sure if the QuickBooks Advanced is for you? Compare all plans here! 
Please note that the QuickBooks Advanced plan is currently only available as a UK product!
If you want to know how to change your current QuickBooks plan to the Advanced plan, simply give us a call on 01 612 0821 or email info@accountancysoftware.ie